DFL Bootcamp (Virtual)
February 11

-

February 12
PLEASE NOTE: This training is for an advanced product concept. We strongly advise that you speak with your upline/mentor before registering to make sure the training aligns with your business strategy.
Join us online live from Saint Augustine, Florida as Your Family Bank® presents the YFB Virtual Boot Camp February 2021!
About this Event
When: Thursday, February 11th 11am EST- 4:30pm EST and Friday, February 12th 11am EST- 4pm EST
Where: Online via Zoom Meeting
As an attendee you will have 2 days of Advanced Sales Training from Larry McLean, YFB® Founder, Certified IBC® Practitioner, and a Top MTL MGA Agency of the year. See how Your Family Bank® agents have been able to sell over $2,300,000,000 of Life Insurance Premium.
What you will learn:
1. YFB® concept training- How to show individuals, families, and businesses a way to redirect their current cash flow to pay off all their debts in 9 years or less, save thousands of dollars in interest, reduce taxes, and save for retirement at the same time by utilizing the power and flexibility of Whole Life.
2. Sales process training utilizing our 7 Steps Sales presentation- A simple, story based 7 Steps presentation that simplifies the sales process, introduces the client to Mark & Joyce (real clients who were able to pay off all their debt including their mortgage in 7.8 years as opposed to 30 years and potentially created over $1 million for retirement through YFB,) and gives the client motivation to want to make a decision.
3. The Big Picture Debt Elimination Software- We will go over our brand new proprietary software that is able to integrate the Life illustration into the debt software and show your client the exact month they will debt free, how much interest they will save, and how much potential savings they will have in retirement. This includes the ability to show your client "the cost to Not take advantage of the program.
4. Prospecting tips from a simple approach to getting the first appointment.
5. How to increase lead generation, increase referrals, and increase your persistency rate.
6. How to close the deal and how to overcome objections.
7. Plus seven additional marketing strategies (ex. businesses, non-profits, and churches)
Training Information:
*First Training Session will be from 11am EST- 4:30pm EST on Tuesday; Training Session 2 will be from 11am EST- 4pm EST on Wednesday.
*Every attendee will be required to sign a Non-Disclosure Agreement that will emailed directly to you after registration.
*We will email every attendee a separate meeting link and code the week of the meeting; the code and link is unique to one agent/device.
*This is a non-refundable ticket. (Note the $250 covers the two day boot camp fee only. There is an additional cost to use the YFB system; please check with your upline or the person/group that referred you for more specific details on this.)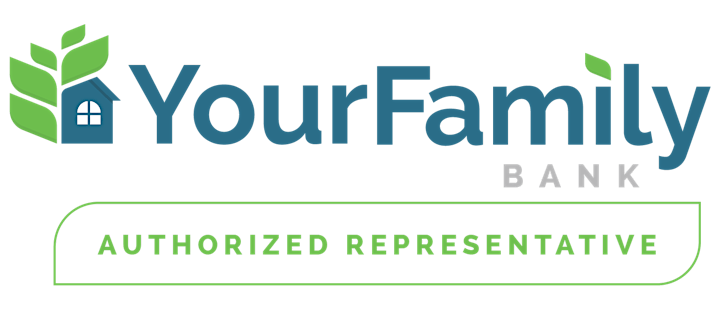 Click to register: https://www.eventbrite.com/e/your-family-bank-virtual-boot-camp-february-2021-tickets-136024973357